Class vs. Workshop
Class
Writing Salon classes offer students an opportunity to explore creativity and develop craft. Our classes usually consist of writing exercises, lectures, discussions, readings, and optional sharing of one's work. In some classes, there is optional out-of-class homework as well as feedback from peers and the instructor. There may be workshops in which the instructor and students discuss student writing, but these workshops are not the class's central focal point. Enrollment is most often capped at 14. Classes are best suited for writers who would like to generate new work, participate in a writing community, and learn writing skills and strategies.
Workshop
Writing Salon workshops focus almost exclusively on the development of students' writing and critiquing skills. With the instructor serving as workshop leader, students spend the majority of class time discussing each other's work. Commitment level is higher for workshops since students are often expected to work on their own writing and read their classmates' writing outside of class. To create an intimate environment and to ensure each student receives ample workshopping time, workshops are often capped at 9 or 10 participants. Workshops are best suited for writers who have taken writing classes in the past and who have work that they'd like to develop and revise as well as an interest in offering feedback on classmates' work.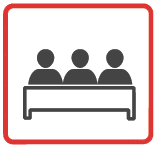 In Person
The Writing Salon has run classes in this format since 1999. In-person classes take place at our San Francisco location. Most classes are capped at 14 participants. The cap for workshop-style classes ranges from 8-12 participants.
Online – Live Zoom Videoconference
Our most popular online class format, the Zoom videoconference simulates an in-person classroom experience as closely as possible in an online format. To attend classes, you'll need a phone, tablet or computer and access to the internet. You can participate in the class from wherever you'd like, whether on your living room couch or in your office.
Online – Daily Write Round Robin
When Jane Underwood, founder of The Writing Salon, started the Daily Write Round Robin, she created not just a writing course but a vibrant community, one that has continued and grown for well over a decade. In this course, participants receive daily writing prompts from facilitator Kathy Garlick and engage in partner exchanges via email. Writers in all genres and at all levels of experience take this class. All participants are expected to commit to the class for 20-30 minutes each day. The class is offered multiple times throughout the year in a 3-week, 6-week, and 8-week format.
Online – Wet Ink Workshops
Our Wet Ink workshops are designed to bring the intimacy and support of a classroom workshop into the online sphere. The focus will be on giving and receiving peer feedback while the instructor guides, facilitates, and offers feedback of her own. Each course uses the online platform Wet Ink, which allows for clear, targeted commentary on submissions. Online workshops do not have scheduled meeting times, affording participants the opportunity to complete coursework according to their own schedule. Class sizes are limited to 10 participants.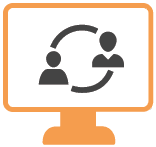 Online – Mentorships
Our newest "class" format, the mentorship offers a unique opportunity for personal and intimate instruction. Students will work with a mentor one-on-one, via written correspondence over nine weeks, during which students will compile and send one "packet" every three weeks. The packet will consist of creative and critical work and a letter to the mentor. The mentorship is best suited for intermediate level writers and above. Each mentor typically takes on 3-5 mentees.
Student Guidelines
It's our intention that these guidelines will help build a close-knit community in our classes and lead to a positive learning experience for all students.
Engaging in Our Community
The Writing Salon is committed to creating a welcoming environment for all students regardless of gender identity and expression, sexual orientation, physical ability, appearance, race, ethnicity, age, religion, or class. Please be considerate and respectful as you engage with your instructor and other participants.
Participating in a Creative Writing Classroom
A creative writing classroom is a dynamic setting consisting of students with different backgrounds, learning styles, and writing experiences. This pluralistic environment will help you grow as a writer and thinker. At times, you will be exposed to controversial and unfamiliar language as part of the creative process and sharing of work. We invite you to remain open-minded as you encounter diverse approaches to the craft and study of writing.
Communicating with Your Instructor
Your instructor is your main point of contact throughout the duration of your course. Please email your instructor should you have any questions, concerns, or feedback. If you have any special requests or desire certain accommodations, let your instructor know prior to the beginning of a class meeting.
Giving and Receiving Feedback
The Writing Salon is here to help you build confidence as a writer and a reader. When you offer feedback on classmates' work, be as constructive and specific as possible. Focus on the work itself, not the writer. When you receive feedback, you might feel resistance. This is a natural part of the process. Stay open to feedback. Later you'll determine what you wish to draw upon as you refine your work.
Zoom Guide for Students
The Writing Salon requests that you come to class prepared to manage your own Zoom experience. Please download the document below to ensure that you're ready for the online experience in your class.
Community Space
A creative writing classroom is a dynamic setting consisting of participants with different backgrounds, learning styles, and writing experiences. Students will be exposed to unfamiliar language and wide-ranging viewpoints as part of the creative process and sharing of work.
The Writing Salon wants all students to feel safe to write, express their ideas, and share their work. We also want them to feel united as a cohort of writers.
To that end, we encourage students to be open-minded and considerate as they encounter diverse and even divergent approaches to the craft and study of writing. At the same time, we invite everyone to remain conscious of their own voice, power, and privilege, aiming to ensure that, during class, everyone has a seat at the table.
Conscientious Representation
In a creative writing class, it is possible to encounter situations in which your classmates fail to authentically represent racial/ethnic groups, exposing myriad and even harmful assumptions, biases, and blind spots. We ask Writing Salon teachers and students to point out misrepresentations and offer a more carefully considered and craft-conscious perspective, inviting everyone to become more skillful writers, more mindful and observant individuals. These critical responses will call for tact, discretion, and a hopeful, caring attitude rather than judgment and censorship. We invite both teachers and students to refrain from calling out, labeling, or demeaning others, but rather encourage them to meet a different and perhaps more conscientious standard of observation and articulation.
Code of Conduct
The Writing Salon strives to create a community in which all individuals, regardless of age, race, gender, sexual orientation, religious beliefs, or political perspective, feel welcomed and valued, as well as proud of and strengthened by their diverse voices.
If any student writes or vocalizes an offensive statement without the intention to do so, the classroom teacher will invite that individual toward greater awareness, improved articulation, and/or more carefully considered craft choices. Repeated offenses without intention, if they lead to an unstable or even hostile classroom environment, may result in more extensive facilitation with the teacher, removal from class, and/or engagement with Writing Salon staff.
The Writing Salon does not tolerate purposefully offensive language—whether racist, sexist, homophobic, or otherwise—that is designed to harm others and disrupt the class. Depending on the circumstances, such offenses may necessitate immediate removal from class and direct communication with Writing Salon staff.
Language & Content Notification
Signaling charged content and language is one way to ensure a harmonious classroom environment where everyone feels comfortable sharing and participating. A language and content notification statement must precede any shared or submitted work that includes offensive language—whether racial epithets, homophobic slurs, or other derogatory terms—and/or emotionally challenging content and sensitive topics such as abuse, rape, violence, and suicide.
In addition to the statement, The Writing Salon suggests including accompanying notes or commentary, whether written or verbal. Additional commentary is often helpful in order to assist the writer with the inevitably challenging craft choices that come up when triggering language or content is used. Often much of the critical work for readers and responders involves how to support the writer to achieve artistic merit and control of narrative and perspective in a piece that is polarizing or emotionally challenging.