We have helped writers bring their voices to the page for more than 15 years.
The Writing Salon, founded in 1999, is a creative writing school for adults. We believe that creativity empowers, heals, and transforms; that a love for language and story binds people together as a community of independent voices; that the study of the craft of writing should be open to everyone; and that critique of our own and others' writing can be, at once, constructive and compassionate.
Visit us at our San Francisco and Berkeley classrooms.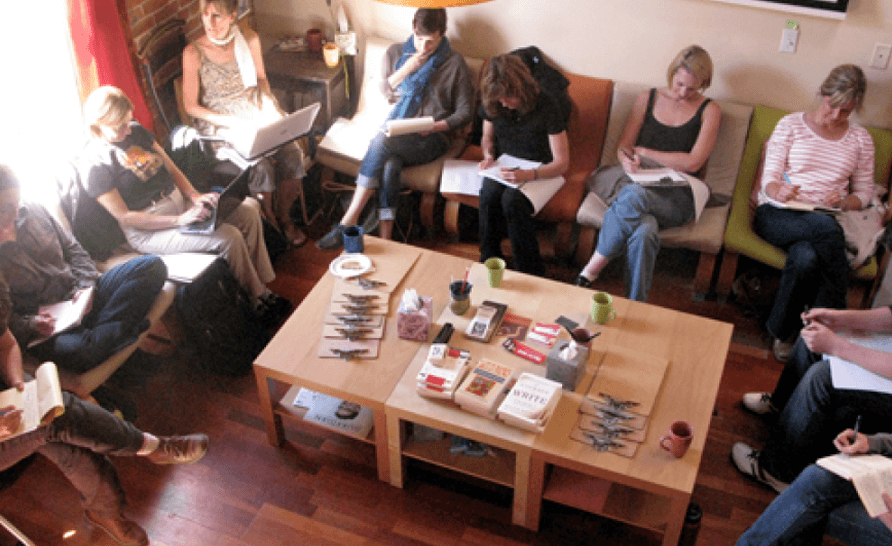 The Writing Salon is a place of non-judgment, a place for mutual encouragement and dialogue, a place where ideas spark and I become inspired.

Laura Koehn
The classes I took at the Salon were my first exposure to workshop critique and participating in the creative process with other students. I felt as the sessions progressed, I read work (mine and others') more critically, saw areas for growth and clarity, and identified how to better help my peers by asking questions.

Sam Jacobs
I've finished the first draft of a novel . . . A significant accomplishment that would not have happened without the Writing Salon.

Brian Byrne
I learned that I do not have to be published to find value in my own writing. That literature has an enormous value to modern society and to the individual producing it.

Roger Mills
Congratulations to the Winner and Finalists of the 2017 Jane Underwood Poetry Prize!
The 2017 Jane Underwood Poetry Prize winner is Amanda Moore for her poem "When I Hear 'Horses' as 'Corsets.'" The finalists are Grace Grafton, Robert Eastwood, Rayne O'Brian, Catherine Hodges, and Julie Paegle.

Featured Events
There are no upcoming events at this time