Tickets are not available as this event has passed.
At The Writing Salon, we believe that Bay Area creative writing schools and literary organizations thrive as a collective through the cross-pollination of ideas and inspiration. That's why we started up the Friends of the Salon Reading Series. Come create community with us as we explore and celebrate our relationships to this larger, thriving Bay Area lit scene.
On April 21, we will team up with San Francisco State University and its respected literary journal, Fourteen Hills, at Alley Cat Books in San Francisco. The night's featured readers will include Salon Instructor and SFSU Lecturer, Junse Kim; Salon Instructor and SFSU Lecturer, Heather June Gibbons; Salon Instructor and SFSU alumna, Jenny Pritchett; and SFSU Assistant Professor, May-lee Chai. Free snacks and beverages will also be in heavy attendance.
Alley Cat Books
3036 24th St.
San Francisco, CA
Junse Kim, like many Writing Salon students, didn't begin to pursue a writing life until well after graduating from college. Before ever taking a writing class, he worked as a concert promoter, Peace Corps volunteer, managerial consultant, scriptwriter, nonprofit fundraiser, and "full-time" temp. He has since received a Pushcart Prize (for his short story "Yangban"), a Faulkner Award, and the Philip Roth Residence in Creative Writing at Bucknell University. His fiction and creative nonfiction have been published in the Ontario Review, ZYZZYVA, and Cimarron Review, as well as two anthologies: Pushcart Prize XXVII and Echoes Upon Echoes: New Korean American Writing.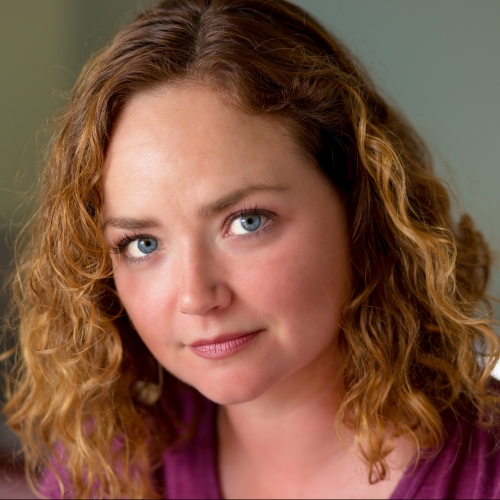 Heather June Gibbons is the author of the poetry collection Her Mouth as Souvenir, winner of the 2017 Agha Shahid Ali Poetry Prize and forthcoming from the University of Utah Press. She is also the author of two chapbooks, Sore Songs and Flyover, and her poems appear widely in literary journals. She received an MFA in Poetry from the University of Iowa Writers' Workshop, where she was a Callen Graduate Scholar, and she has been the recipient of fellowships and awards from the Academy of American Poets, the Vermont Studio Center, and the Fine Arts Work Center in Provincetown. An award-winning instructor who has taught at a number of universities, she teaches creative writing at San Francisco State University, and in the community.
Jenny Pritchett has taught creative writing classes since 2006 and writes the popular blog Jenny True: An Excruciatingly Personal Food Blog. Her debut story collection, At or Near the Surface (Fourteen Hills Press), won the 2008 Michael Rubin Book Award, and she has been nominated for a Pushcart Prize and published in Guernica, Salon, Southwest Review, Northwest Review, Boulevard, Best of the Web 2008 (Dzanc Books), and elsewhere. She holds a degree in magazine journalism from Northwestern University and an MFA in creative writing from San Francisco State University. The former managing editor of Fourteen Hills, she has taught or lectured at SFSU, California College of the Arts, Ex'pression College for Digital Arts, and the Institute of American Indian Arts in Santa Fe, New Mexico.
May-lee Chai is the author of eight books of fiction and nonfiction and one book-length translation from Chinese to English of the 1934 Autobiography of Ba Jin. She teaches in the MFA program in creative writing at San Francisco State University. Her new short story collection, Useful Phrases for Immigrants, will be coming out in November 2018 from Blair. Her writing has been awarded a National Endowment for the Arts fellowship, Bakwin Award for Writing by a Woman, Jack Dyer Fiction Prize, Kiriyama Prize Notable Book, Asian/Pacific American Award for Literature, and honorable mention for the Gustavus Myers Center for the Study of Race and Bigotry Book Awards.